Christian Music Lyrics for Praise and Worship
Numerous christian music lyrics websites are available online, offering both lyrics and good information about various christian artists and their background. However, here at Music Lyrics for Christians the focus is on encouraging you to cultivate praise and worship as a way of life, coming to the Lord through sincere and simple music and singing.
How are we to come into the Presence of the Lord?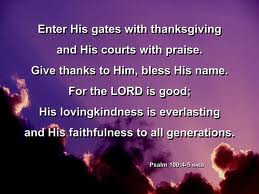 The answer is found in Psalms 100. We are to come before him with joyful songs, with shouts of joy and enter His gates with thanksgiving. Praise must be heard. Praise is our verbal and physical response of extolling the Lord. Music, singing and worship creates an atmosphere for miracles.
Remember, when Jesus taught His disciples to pray, His first approach was entering the presenceof God with praise, He drew attention to the Name of God - "Our Father Who Is In Heaven, Hallowed be your Name."
Popular Praise and Worship Songs
A list of popular praise and worship music songs are being compiled in our directory. If you would like to share songs that are not listed here, please use the submit form below to assist in building up our directory. All submissions of Christian music lyrics will be reviewed before publishing.
---
All christian lyrics are the property and copyright of their owners, and
are provided here for educational purposes only.