I Promise Lyrics

The I Promise lyrics and music were written and composed by CeCe Winans and Keith Thomas, as a wedding song for soloists. It song was published in 2005 by Jerekee Music Publishing and released on CeCe's album, Purified.

| | |
| --- | --- |
| look inside | Popular Love Songs & Wedding Music - Easy Piano Arranged by Dan Coates. Piano - Easy Piano Collection; Piano Supplemental. Love and Wedding. Songbook. With easy piano notation, lyrics, chord names and fingerings. 151 pages. Alfred Music #00-AF9772B. Published by Alfred Music (AP.AF9772B). |
| | |
| --- | --- |
| look inside | World's Greatest Wedding Music 50 of the Most Requested Wedding Pieces. Arranged by Dan Fox. This edition: Easy Piano. Piano Collection; Piano Supplemental. World's Greatest. Love; Wedding; Winter. Book. 144 pages. Alfred Music #00-27897. Published by Alfred Music (AP.27897). |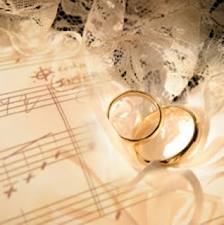 I Promise
(Key of D Minor)

I could tell by the way you smile
I could feel it in your touch
And I knew this heart of mine
This time would fall in love

All the hopes and promises given
And the pain that life can bring
Will build our will and
Commitment to face anything

I will love you faithfully
Forever unconditionally
And my love I promise
Everything I have is yours
You're everything I prayed and waited for
And my love I promise you

Now we begin our life today
And though we've only just begun
The quest until we're old and gray
Is the vow to live as one

Through the desert winds that blow
I'll walk you through the winters cold
I'll be there to keep the fire alive
And when each passage we endure
We will stay strong, we can be sure
Our love survives


Return From I Promise Lyrics to More Christian Music Lyrics
All christian lyrics are the property and copyright of their owners, and
are provided here for educational purposes only.