The Power of Praise and Worship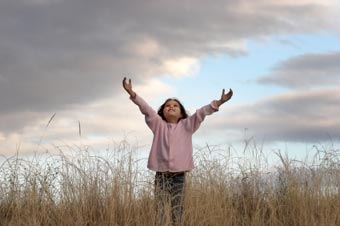 Jesus modeled praise by teaching His disciples to start and end "The Lord's Prayer" by praising God. It is the groundwork to win the spiritual battle.
Adoration and worship is the GATEWAY to enter into the courts of the Lord, as the psalmist encourages us to enter His gates with thanksgiving and devotion.
Praise is an act of body worship which expresses a variety of emotions with your body such as clapping, standing up, walking, marching, kneeling, lifting up hands,falling prostrate, sitting down, remaining silent, dancing,singing and playing an instrument skillfully.
Psalm 136 opens with "Give thanks to the Lord for He is good", and each time the people responded as the psalmist declares the attributes of God,"His love endures forever", God shows up.
If you don't believe, search the scriptures yourself to see if this is true.
Lets look at an example recorded for us in II Chronicles 20.
This passage is about war declared on Jehoshaphat the King of Judah by their enemies the Moabites, Ammonites and with some of the people of Meunites.
King Jehoshaphat inquired of the Lord and this is what the Lord said through one of the prophets. "Do not be afraid or discouraged because of this vast army, for the battle is not yours, BUT God's".
Jehoshaphat encouraged the men to have faith in God and the prophets. He appointed men to sing to the Lord and to exalt Him for the splendor of His holiness as they went out ahead of the army saying, "Give thanks to the Lord for His lovingkindness is everlasting". As they began to sing and worship, the Lord set ambushes and destroyed their enemies.
Do You Want to See Victories in Your Life?

Then step out in faith, making melodies in your heart to God and He will show up.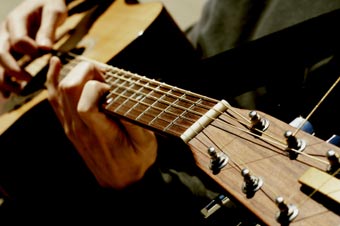 Still not convinced? Here's another example.
Paul and Silas were imprisoned for casting out a spirit from a slave girl who predicted the future. She earned a great deal of money for her owners by fortune-telling. When the owners of the slave girl realized that their hope for making money was gone, they seized Paul and Silas and placed charges against them for advocating customs unlawful for Romans to accept or practice.
They were thrown into prison and at about midnight they were praying and singing hymns to God, while the other prisoners were listening. A violent earthquake shook the prison foundations that all the prison doors flew open and everybody's chains came loose. As a result Paul and Silas were released.
To know the rest of this exciting story read Acts 16:16-40
The phrase "The Lord is good and His mercy is everlasting" is powerful. Try that in your Quiet Time or Prayer Time
We are saying that God is the source of all goodness
He is full of loving kindness and truth. We are in essence proclaiming who He is and His glory will come.
Praise and worship causes our faith to rise, dispelling fear and doubt. It takes away our burden and distractions. It causes our focus to shift from SELF to GOD. Our circumstances may or may not change immediately BUT we change and come away refreshed in body, soul and spirit.
Praising also invites the Glory of God and drives out the demonic forces. Praise infuses us with the joy of the Holy Spirit.
Christian music and lyrics aid us in our worship. The music doesn't change us but it changes the environment to help us concentrate.
Sing meditatively the lyrics, know and believe what you are singing for God takes delight in us and responds to our appreciation and adoration of Him.
God commanded us to PRAISE AND WORSHIP because without that element in our Christian journey we have missed the most exciting and challenging encounter of being embraced in the presence of a LOVING GOD who longs to fellowship with us, the highest of all HIS creation.
---
More About the Praise and Worship
Return From The Power Of Praise To Write Your Own Article About Worship

All christian lyrics are the property and copyright of their owners, and
are provided here for educational purposes only.