Another Hallelujah Lyrics
Another Hallelujah lyrics were written by LINCOLN BREWSTER, a Christian music artist and pastor who was born in Alaska. He is a multi-talented guitarist, singer, and songwriter, and became a sought-after session guitarist in the early 90s.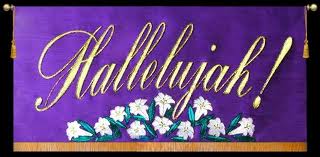 Another Hallelujah
(Key of C)

I love You Lord with all my heart
You've given me a brand new start
And I just want to sing this song to You
It goes like this the fourth the fifth
The minor fall the major lift
My heart and soul are praising
Hallelujah

(chorus)
Hallelujah, hallelujah
Hallelujan, hallelujah

I know that You're the God above
You're filling me with grace and love
And I just want to say thank You to You
You pulled me from the miry clay
You've given me a brand new day
Now all that I can say is
Hallelujah



Return From Another Hallelujah to Christian Music Lyrics

Hebrew Music and Musical Instruments

All christian lyrics are the property and copyright of their owners, and
are provided here for educational purposes only.