Draw Me Close to You Lyrics

Draw Me Close To You lyrics by Donnie McClurkin, a pastor, singer-songwriter, mentored by Andre Crouch. Donnie has stated publicly that he could give up the music at any time to concentrate on ministry. His songs express an intense love of the Lord and the body of Christ, the church, always encouraging unity and love.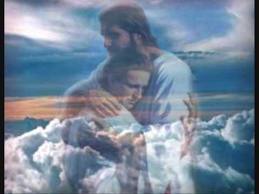 Draw Me Close To You
(Key of G)

Draw me close to You
Never let me go
I lay it all down again
To hear You say that I'm Your friend

You are my desire
No one else will do
'Cause nothing else could take Your place

To feel the warmth of Your embrace
Help me find the way
Bring me back to You

You're all I want
You're all I've ever needed
You're all I want
Help me know You are near



Return From Draw Me Close to You Lyrics to Browse for More Lyrics
 

Free Download - Work At Home Mom Masters Course
All christian lyrics are the property and copyright of their owners, and
are provided here for educational purposes only.