Why Anointed Music Lyrics For Christians Is So Important For
Worship?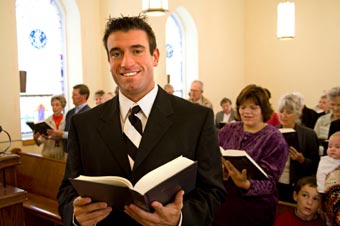 HAVE YOU EVER WONDERED WHY WRITING ANOINTED MUSIC LYRICS FOR CHRISTIANS ABOUT GOD, SINGING SONGS OF PRAISE AND WORSHIPING GOD THE FATHER, LORD JESUS OUR SAVIOR AND THE HOLY SPIRIT OUR COMFORTER IS SO IMPORTANT?
Our God, is worthy to receive glory and honor and power, for He created all things and by His will we were created and have our being. (Revelation 4:11)
In the Book of Psalms we are reminded and exhorted to sing to the Lord with all sorts of musical instruments and composing  music lyrics for Christians based on the Word of God, boasting of His love, goodness, mercy, holiness, forgiveness and in His Sovereignty over all His creations.
Why does music lyrics for Christians matter to god?
The reason being He created us for His pleasure, and He inhabits the praises of His people. Worship is an intimate expression of LOVE between God and us. Writing and singing anointed songs is an outward expression of our inner devotion to Him.
Even the angelic hosts sang songs to God in a loud voice saying, "Worthy is the Lamb, who was slain, to receive power and wealth and wisdom and strength and honor and glory and praise!" (Revelation 5).
God Deserves our adoration, He Requires our undivided devotion, and He Enables us to be a true worshiper.
God created music
He appoints and anoints people to compose lyrics about Him and to play musical instruments skillfully. (2 Chronicles 5)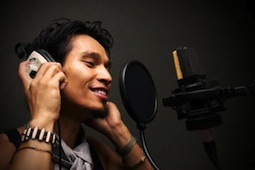 The next time we worship God, don't just recite the words BUT let us sincerely mean what we sing and stay in tune with the Holy Spirit. The words we sing and a cleansed heart through the blood of Christ, aid us in opening the door to enter into the Throne Room where HIS MAJESTY is seated.
Our Lord doesn't require eloquent words, unusual philosophy or a beautiful singing voice. He is seeking for true worshipers and committed hearts who will exalt Him in Spirit and In Truth.

Only then can we experience the joy of being in the presence of the Almighty - El Shaddai. (2 Chronicles 5 :11-14)
Today, we have access to all sorts of Bible based Christian music lyrics in various languages such as in Spanish, Russian, Hindi, Tagalog, Hebrew, Mandarin, Tamil, Malayalam, Indonesian, Mandarin, Italian, French, etc.
God made us different, thus we express music lyrics for Christians in many styles

We can select hymns, black gospel music, contemporary christian worship music, songs of praise and worship choruses, southern gospel, christian pop and rock, christian rap, christian country, worship instrumental music and many more. There are DVDs, CD's, tapes, videos, song books, karaoke song chips and YouTube to aid us.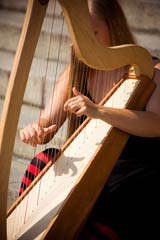 Instruments such as the harp, lyre, cymbals, trumpets, guitar, piano, keyboard, organ, drums, clarinet, flute, Hebrew musical instruments, etc, can be used. Whatever instrument we have and are able to play, let's use it to make a sweet melody to the Lord who takes great delight in those who love and obey Him.
If we can't play an instrument, we could use christian music lyric accompaniment DVD, Karaoke, tapes, etc. Be creative and most of all, just BE OUR UNIQUE SELF.
Moving melodies hold out a warm welcome to uninvited guests in our midst, comforts the broken, brings refreshment to the lonely, and assurance to the discouraged. When congregations sing the praises of the King, the demonic forces flee or stand at attention.
The Worship Music Lyrics you sing is a sacrifice of praise and thanksgiving to the Most High God.
All christian lyrics are the property and copyright of their owners, and
are provided here for educational purposes only.