I Am Free Lyrics

The I Am Free lyrics were written, and the music composed, by songwriter Jon Egan, and published in 2004 by Integrity Music. However, it was the Contemporary Christian band Newsboys who popularized the song, releasing in on their 2006 album, Go.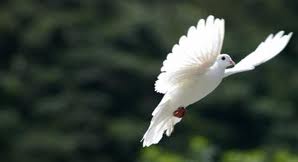 I Am Free
(Key of D Major)

Through you the blind will see
Through you the mute will sing
Through you the dead will rise
Through you all hearts will praise
Through you the darkness flees
Through you my heart screams
I am free

CHORUS

I am free to run
I am free to dance
I am free to live for you
I am free

Through you the kingdom comes
Through you the battle's won
Through you the price is paid
Through you I'm not afraid
Through you there's victory
Because of you my soul sings
I am free

(Repeat Chorus)

Who the son sets free is free indeed now

(Repeat Chorus)


Return From I Am Free Lyrics to Browse Through More Lyrics
All christian lyrics are the property and copyright of their owners, and
are provided here for educational purposes only.