Struggling To Worship ?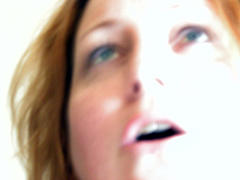 WELL WHO DOESN'T! Whether we meet together in church or privately at home , STRUGGLING to worship can cause us to despair. Why are we stuck in this rut and religious routine that forces us to depend on devotional methods , worship styles , some music or lyrics that don't fit the way God uniquely shapes us? Well, don't be discouraged because when we are struggling , it is an indication that we have not been defeated yet.
Today churches tend to focus on the outer form of worship
The conflict between traditional service versus contemporary service. We can have the best musical team and an excellent choir yet continue struggling to worship and have an intimate relationship with a Holy God. Yes,intimacy with the living God is the cry and longing of every Christian.
True worship, the kind that Jesus describes is to worship the Father in spirit and in truth. How does one worship in spirit you might ask ? The word "spirit" is not referring to the Holy Spirit BUT your spirit responding to God's Spirit. To "worship in truth" means to worship God as the way He is revealed in the Bible.
Worship must be sincere
Mean what you say. To sing lyrics insincerely is worthless and is an insult to God. Worshipping involves your emotions. Yeah, you don't have to pretend or impress anyone. We can worship God imperfectly but we cannot worship Him insincerely. If some musical tone or lyrics takes the spotlight off God and focuses on our feelings then we have missed responding to God's Spirit.
Jesus called thoughtless worship as vain repititions. Honor God with creative ways and fresh words. Give thought to what you are going to say to the Lord. Do not be hasty to speak.
How would one prepare for worship?
Firstly, we need to examine our lives and see if there are any sin/sins. People take offense at the word sin these days. Stuff what people think or feel. That's how God describes our fallen condition. Confess, repent and ask the Lord for forgiveness and those involved if necessary. God promises in 1 John 1:9 that if we confess our sins He is faithfull and just to forgive us for all our sins and cleanse us from all unrighteousness.
Surrender is the next step, not out of duty but out of love.Offer your whole being, body, soul and spirit to the Lord as anact of true worship. Daily surrender your natural senses to the Lord, your eyes, mouth, ears, nose, hands and feet as instruments of righteousness to God (Romans 6:13).
Trust is an essential element. We will not surrender to someoneunless we trust them. Similarly, failure to surrender to God is an indication of our lack of trust in Him. Another aspect that keeps us from trusting is fear. This is due to lack of understanding and knowledge of God. Therefore, be diligent to study the scriptures. That's the only way you are going to discover Him. Sorry, no short cuts! Building bridges with God will cost you.
Surrender brings freedom not bondage. Another barrier to surrender is our pride. God hates pride but gives grace to the humble. E Stanley Jones said, " if you dont surrender to Christ, you will surrender to Chaos." So get wise and choose to love the Lord your God with all your heart, mind and soul.
Have A Great Story About Your Worship Experience?
I would like to invite the christian/messianic community to share your worship experience.

Write about your struggles, your victories, supernatural experiences with the Lord or the conflicts you face. Share how music and lyrics has helped you in your worship.

The aim of your contribution is to help and encourage the body of Christ to grow and mature in our walk and understanding of how to enjoy the presence of God.


What Other Visitors Have Said
Click below to see contributions from other visitors to this page...

Return from Struggling to Worship to Heart of Worship

All christian lyrics are the property and copyright of their owners, and
are provided here for educational purposes only.