Waiting on the Lord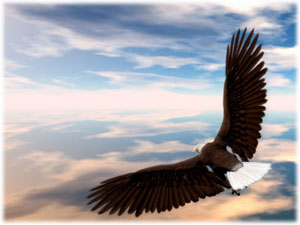 Waiting on the Lord is probably the most difficult thing a Believer can do, especially in this age of instant gratification. While the Word urges us to wait on the Lord, even though it doesn't say it too often, many people don't realize the importance of waiting for the Lord.
Microwave Faith
As mentioned above we live in an age of instant gratification. Instead of spending hours making and baking lasagna, we can now stick a pre-cooked frozen single-serving lasagna in the microwave and in minutes be sitting down to dinner. The reason for the explosion of fast food joints is because we don't like to wait. In fact, if we get stuck behind someone placing a large order in the McDonald's drive-up, we can get downright put out.

We don't like to wait!

This carries over into our prayers. We know God answers prayers, but if He doesn't answer in the way we expect in the time we want, then our faith crumbles. The next thing you know doubt creeps in and we begin "woe is me-ing" and "I don't understand, God doesn't love me anymore!" Pitiful.

Waiting on the Lord Builds Strength
However, as you begin to grow in your relationship with the Lord, getting to know Him through His Word, you will realize that while He might not answer your prayer immediately…He does answer. Knowing that God cannot lie, and that if He promises something He will perform it in your life, will help you have the patience to wait for the answer.

They That Wait Upon the Lord
Isaiah 40:31 was the basis for a chorus that we used to sing in church when I was growing up. Even today, I'll find the words of this song running through my mind as I hum the tune, and soon find myself comforted in knowing that He has a plan.

They that wait upon the Lord
Shall renew their strength
They shall mount up with wings as eagles
They shall run and not be weary
They shall walk and not faint
Teach me, Lord
Teach me, Lord, to wait.

Waiting on the Lord Builds Patience
Patience has never been my strong suit, but I have learned through the years that God cannot lie.

Hebrews 6:18 God did this so that, by two unchangeable things in which it is impossible for God to lie, we who have fled to take hold of the hope set before us may be greatly encouraged. (NIV)

That's like us. The more we take our needs to the Lord and then wait for the answer, our faith and patience are strengthened each time He answers those prayers and supplies our needs.

Waiting on the Lord is NOT a One-Time Thing
We tend to forget quickly when we learn a lesson in what it means to wait on the Lord. Each time that we have a need, especially if it has a due date, all too often we have to repeat the lessons of the past.

Well, maybe that's not true of you, but I know it is with me. After a couple of decades of living by faith and trusting God to supply my needs, especially those financial ones that have due dates, I'm finally getting closer to not panicking when I don't get the answer to my prayer immediately.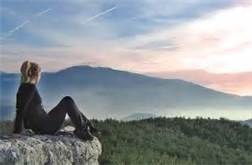 I have learned that waiting on the Lord is about being steadfast in my faith and trusting that He is who He says He is and will do what He promised. He has NEVER failed me yet, and I know He won't. Sometimes the answer doesn't come in the way I expect, but it does come.

As I wait on the Lord this time (each time is new) I remind myself of His faithfulness. I build up my faith by remembering all those times in the past when I had to wait…and sometimes the answer took a long time coming. However, He always answered my prayer. He has never failed, so I will wait for the answer, using this time to draw closer to Him and to build my faith.

Return from Waiting on the Lord to Heart of Worship

All christian lyrics are the property and copyright of their owners, and
are provided here for educational purposes only.