Funeral Hymns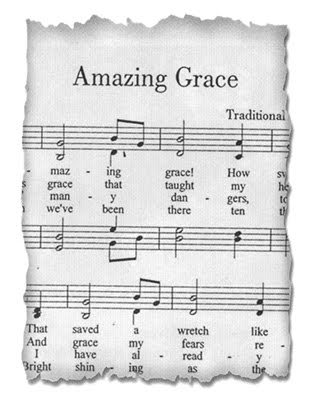 Funeral hymns set the mood for the memorial service and they can be light and celebratory or more somber and reflective. You should choose the hymns for your own or another's final farewell with thoughtful and deliberate selection.
Amazing Grace
One of the most famous and popular hymns used at funerals is "Amazing Grace", with itsomewhat confusing origin. John Newton wrote the original lyrics based on his conversion from slave ship captain to ordained pastor, but over time others have added verses. The origin of the music is not clear with some people giving credit to James Carrell, while others credit Charles Spilman and Benjamin Shaw. In 1835, William Walker published the tune and words with which we are familiar.

The words of hope that contributes to its popularity for funeral selection includes:

Amazing Grace, how sweet the sound,
That saved a wretch like me....
I once was lost but now am found,
Was blind, but now, I see.

Most people recognize this hymn that stirs emotion and hope at a time of grief and loss.

The Lord's My Shepard
One of the most quoted and familiar psalms, Psalm 23 is set to music in this very popular hymn. In the 1640s, Francis Rous (or Roue) an English Puritan translated the psalms into metrical English including Psalm 23, which is found in the Scottish Psalter of 1650. In the early 1870s, Jessie Seymour Irvine composed Crimond, the most popular tune for the psalm, William Gardiner composed Belmont another tune and James Macbeth composed Brother James Air, one more melody.

The psalm or hymn speaks to the care the Lord gives to his people and promises comfort and peace:

The Lord's my Shepherd, I'll not want;
He makes me down to lie
In pastures green; He leadeth me
The quiet waters by.

The hymn is from the Bible and few funeral hymns or any hymns are closer to word than God than this one.

Breathe on Me, Breath of God
Edwin Hatch wrote the lyrics and Robert Jackson composed the music for this hymn that is often sung and played at funerals. The renewal of life is referenced in the first lines:

Breathe on me, Breath of God,
fill me with life anew,
that I may love what thou dost love,
and do what thou wouldst do.

Published in 1878 in a pamphlet titled Between Doubt and Prayer, this hymn has brought comfort and the promise to those who sing it and those who listen to the lyrics.

| | |
| --- | --- |
| look inside | Songs of Comfort and Hope - Medium-low Voice Vocal Solos for Memorial and Funeral Services. Composed by Mark Hayes (1953-). Memorial Services, Sacred, Spirituals, Hymns. Vocal score and performance/accompaniment CD. Exaltation Publications #30/2265L. Published by Exaltation Publications (LO.30-2265L). |
All I Ask of You
One of the newer but lesser-known funeral hymns, "All I Ask of You" has the haunting chorus:

All I ask of you is forever to remember me as loving you.
All I ask of you is forever to remember me as loving you.

The hymn is a reminder of the love that the deceased had for those he or she is leaving as well as the love of Jesus for us. Gregory Norbet wrote and composed it and in 1972 the Benedictine Foundation of the State of Vermont, Inc. published the hymn.

On Eagle's Wings
Among the most popular funeral hymns is "On Eagle's Wings" with the famous refrain:

And He will raise you up on eagle's wings,
Bear you on the breath of dawn,
Make you to shine like the sun,
And hold you in the palm of His Hand.

Michael Joncas wrote and composed "On Eagle's Wings" and New Dawn Music, a subsidiary of the Oregon Catholic Press purchased it from North American Liturgy Resources who published it originally. The hymn is loosely based on Psalm 91 and Isaiah 40:31.

| | |
| --- | --- |
| look inside | Music for Solemn Moments 17 Songs of Comfort, Hope and Encouragement. Arranged by Jerry Ray. This edition: Piano/Voice. Piano Collection; Piano Supplemental. Sacred. Songbook. With vocal melody, lyrics, piano accompaniment and chord names. 44 pages. Alfred Music #00-11726. Published by Alfred Music (AP.11726). |
Other Popular Funeral Hymns
Aside from the hymns mentioned above, most hymnals have at least one or two hymns that are appropriate for funerals. These include:

I'll Meet You by the River

I'll Meet You in the Morning

In the Garden

It is Well With My Soul

No Tears in Heaven

Precious Lord Take My Hand

Sweet By and By

That Glad Reunion Day

The Haven of Rest

We'll Talk It Over

What a Friend We Have in Jesus

Choosing funeral hymns is a personal decision and perhaps the best advice is to follow your heart if you have little guidance as to what hymns to choose. Knowing the favorite hymns of the deceased can help with the selection, but selecting the hymns that bring comfort to you, most likely will bring comfort to others.

Return from Funeral Hymns to Christian Hymns

All christian lyrics are the property and copyright of their owners, and
are provided here for educational purposes only.